"Mechanical engineers possess the breadth of knowledge; they are resourceful and open to new things. To be successful in their business, they have to come out of their comfort zone and be willing to listen and implement new ideas and solutions into their work. That is especially important for those who work in production," said Dragutin Lederer, PhD, who has spent his entire professional life in engineering and management positions in several factories, first in Croatia and then in Germany.
He enrolled at the Faculty in 1971. He completed part of his practical work in Stuttgart and Nürnberg, and although he couldn't predict how his professional career would look, his work eventually took him to Germany, where he still lives with his family. "After the study, I worked in the company Mašinoprojekt and as a teaching assistant at the Faculty, so leaving for Germany happened accidentally." During his practical work in Germany, he met a colleague. They've remained friends and used to hang out every year during summer on Murter. In 1988, the colleague offered him a job at Danaher Linear GmbH, which manufactured ball spindles.
He accepted the challenge and started working in the factory until 2007. Besides working at different positions in the production process, he was responsible for the organisation of materials management and finally became the plant manager. He was also responsible for the quality and finances.
"I believe Danaher, as an international company, has developed its processes to perfection according to Lean Management principle – 'running a business with as little waste as possible'. This concept came to Germany in the late 1990s and during 2000s. Many were afraid of it, but I accepted the challenge. In the end, the work and experience I gained in Danaher helped me through my entire career, and even after I left the factory."
After working for 17 years, he was appointed the Technical Director of three factories in NARR-Group that manufactured clamp devices, parts for machine tools, and spare parts for the automotive industry. "The cooperation with the company HStec started with various projects during my work in Danaher, only to deepen with NARR, for which HStec manufactured motor spindles."
In 2008, the global financial and economic crisis also hit Germany, and Dragutin Lederer was forced to seek a new job. "These were difficult times for production, but NARR, also in difficulties, helped me by engaging a headhunter. I was appointed Lean Manufacturing Manager EMEA in 2009 in an international company Dywidag Systems International (DSI), which manufactured anchors for the construction industry." One of his first tasks in the DSI was running the project and designing two automated lines for thread rolling on anchors in Linz, Austria. These were very complex, demanding and fully automated lines. "After we solved the mechanical part of the job, we focused on automation. The company HStec, which designed and delivered all automation, again assisted us."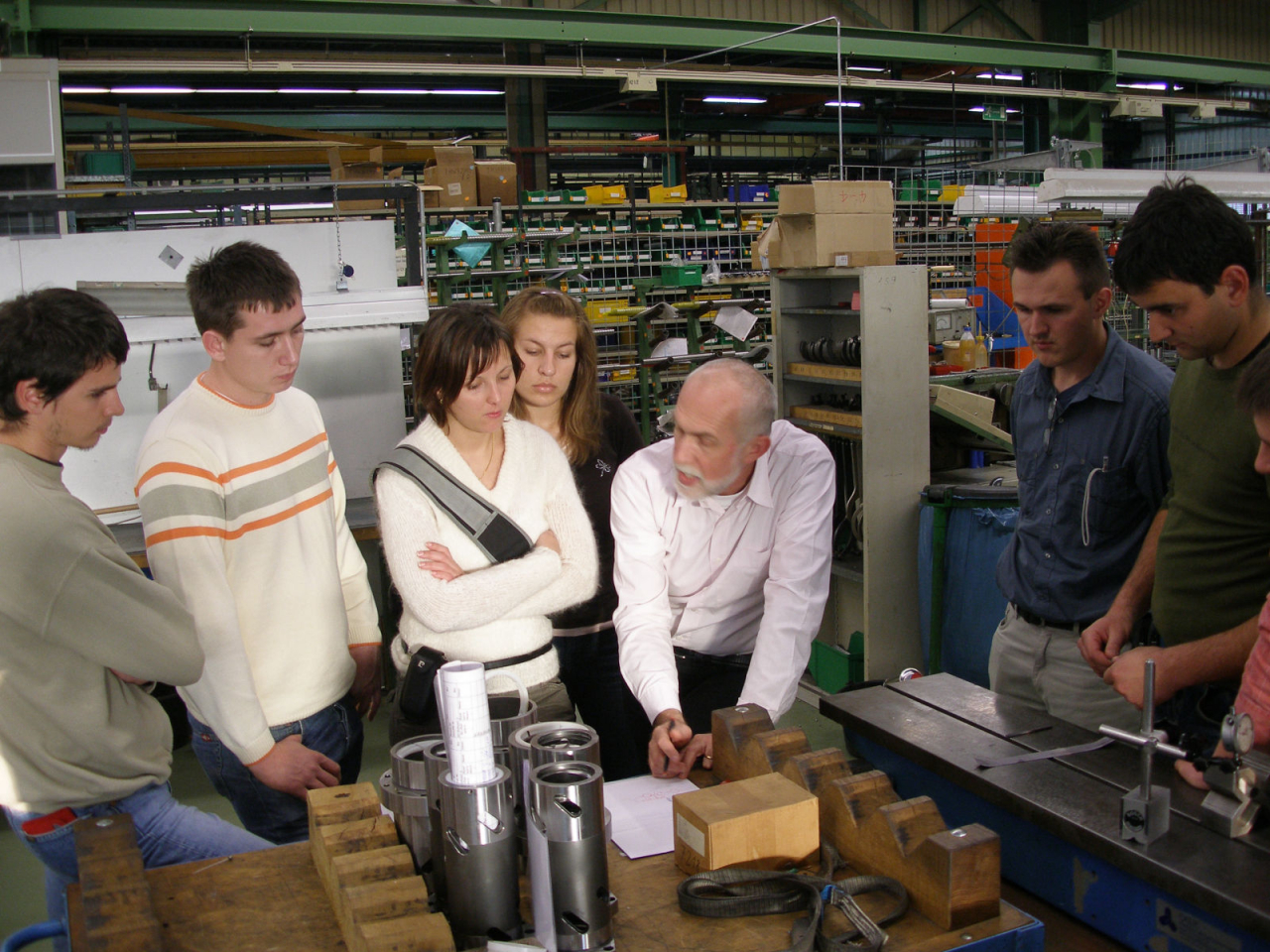 At DSI, Dragutin Lederer was responsible for optimizing production in all European factories. From the very beginning, he was in charge of Working Capital (WC) optimization and inventory, initially at all locations in Europe and later on the sites of South America (Brazil and Colombia) and South Korea. Recently, he has been actively involved in the digitalization and the implementation of Industry 4.0. During his work in DSI, he expanded his cooperation with Croatian companies.
"It is important to listen to your associates, especially those who work in production and be open to their ideas. In this way, they feel that you appreciate them, and without that, there is no common success. If you gain workers' trust, they follow you, and you will surely be successful in completing the project," says Lederer, PhD, who has specialized during years in the field of Lean Management - the use of the minimum amount of resources in business management.
Although his father, Professor Rudolf Zdenković, was a long-time FSB professor and delivered lectures in the Machine Tools specialization, he never thought about his academic career. "The study in mechanical engineering gave me a broad set of fundamental knowledge, especially in the field of maths and mechanics, which I wanted to apply in professional work, especially in production." However, he completed a Master's degree and enrolled in a doctoral study after having worked in production for many years. "I worked on my dissertation on production efficiency, respecting ergonomic criteria, in Germany. My thesis advisor was Professor Drago Taboršak, and Professor Osman Muftić helped me in practical work and testing, and I am deeply grateful to him. I was awarded a doctor's degree in 1999 at FSB."
Despite his practical professional work, he has never neglected scientific work, and he continually participates in international and national symposia.
He retired in 2018 hoping to spend more time in Croatia since he has many friends and colleagues here. He has decided to spend part of his retiring time on training and counselling Croatian companies in the field of implementation and application of Lean Management concept. He is an active member of Croatian Engineers, Technicians and Economist Association (HIT&E) in Stuttgart. He has also played religious music all his life. He performed concerts with his bend throughout Croatia in Salesian churches. They also held several Christmas humanitarian concerts, whose revenues were donated to CARITAS. Thanks to his father, he developed the love for underwater fishing, which became a hobby to him over the years.
"It wasn't easy for me to move to Germany. It was especially hard for my family, who has supported me all my life, and without which my professional career would certainly not be such. However, over the years, I learned that my path is a fortune – my family, wife, three children and I got a chance to live in different cultural contexts and balance between their advantages."
Thanks to his life-long experience, he finally concludes: "I believe that mechanical engineers are the best managers since they possess the breadth of knowledge and specific approach which do not solve problems but challenges. It's a pity they are not used in Croatia more in various management positions."