Hrvoje Medarac made lifelong friends at FSB and among them are professors Bogdan, Duić and Lončar, assistant professor Krajačić and postdoctoral researcher Ban.
He completed the first semester of his studies within the shortest possible time but didn't take the second semester so seriously, so it was questionable whether he would be enrolled in the second year. The crucial exam was Materials 2 set by Professor Ivušić. Hrvoje arrived on time for his oral exam but mistook Professor Ivušić for some other professor whom he asked whether the exam would take place as scheduled.
"Are you sure about that?" asked the professor.
"Of course, Professor Ivušić."
"I'm no Ivušić."
This was one of the most embarrassing moments in Hrvoje's life. In five minutes Professor Ivušić appeared, Hrvoje passed the exam and was enrolled in the second year. Then, in the second year in the introductory lecture of the Materials 3 course a face well-known to Hrvoje introduced himself to the students. "Dear students, my name is Tomislav Filetin. Please, take a good look at me to remember my face, one student thought that I was Professor Ivušić", Hrvoje recalls.
Hrvoje was a representative of the 4th year students in the Student Assembly. With his peers he started a football team at the Department of Power Engineering during a field trip to Plomin power station.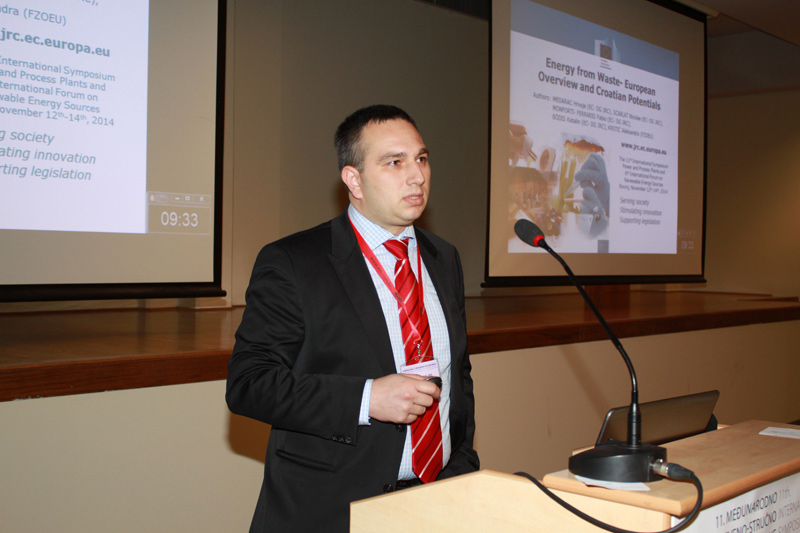 Upon graduation he got a job at the Croatian Ministry of Economy, Directorate for Energy and Mining. He also continued his education and was awarded a PhD degree from the University of Leeds.
Today he works in a Joint Research Centre of the European Commission, one of the leading research institutions in the world, whose scientists carry out research in order to provide scientific advice and support to European policies. "I was working in the area of renewable sources of energy and energy efficiency and this experience and the knowledge I gained at FSB opened the door to my career in the European Commission", says Hrvoje.
As this Centre is an organization of the European Union, Hrvoje had to move several times. He has lived in Croatia, Italy and the Netherlands, which is his present place of residence. "Interestingly enough, in Italy, the Centre is located at Ispra, quite close to a ski resort, so our team building activity was skiing. In Petten, the Netherlands, the beach is a five-minute bike ride from the Centre. But when it comes to the way of life, Croatia is still my number one", concludes Medarac.