When thinking about the Faculty, the first thing that comes to his mind is Ms Izidora from the student administration office and old classrooms B1 and B2 and a new classroom 219.
During the study, he trained handball at both the club and the Faculty, and he would run from training to lectures. In 2005, he started training beach handball and later became a member of the national team.
"My fellow students introduced me to beach handball. Once, we won first place in both court handball and beach handball at the University Championship of the City of Zagreb. A dozen teams competed on the sand. "
He particularly remembers the first lecture in his third year of study in the course in Pipelines. Professor Radušelj wrote the word CJEVOVODI in capitals and said, "Who writes CIJEVOVODI in the exam will not pass the course."
He had never been at FSB Refresher's Ball since there were not many girls at the Faculty, but he would go to FER Refresher's Ball. There were funny situations at the Faculty, especially from the canteen. While waiting in line for food, they used to nudge the colleagues from the Faculty of Humanities and Social Sciences thinking they had more time than FSB students.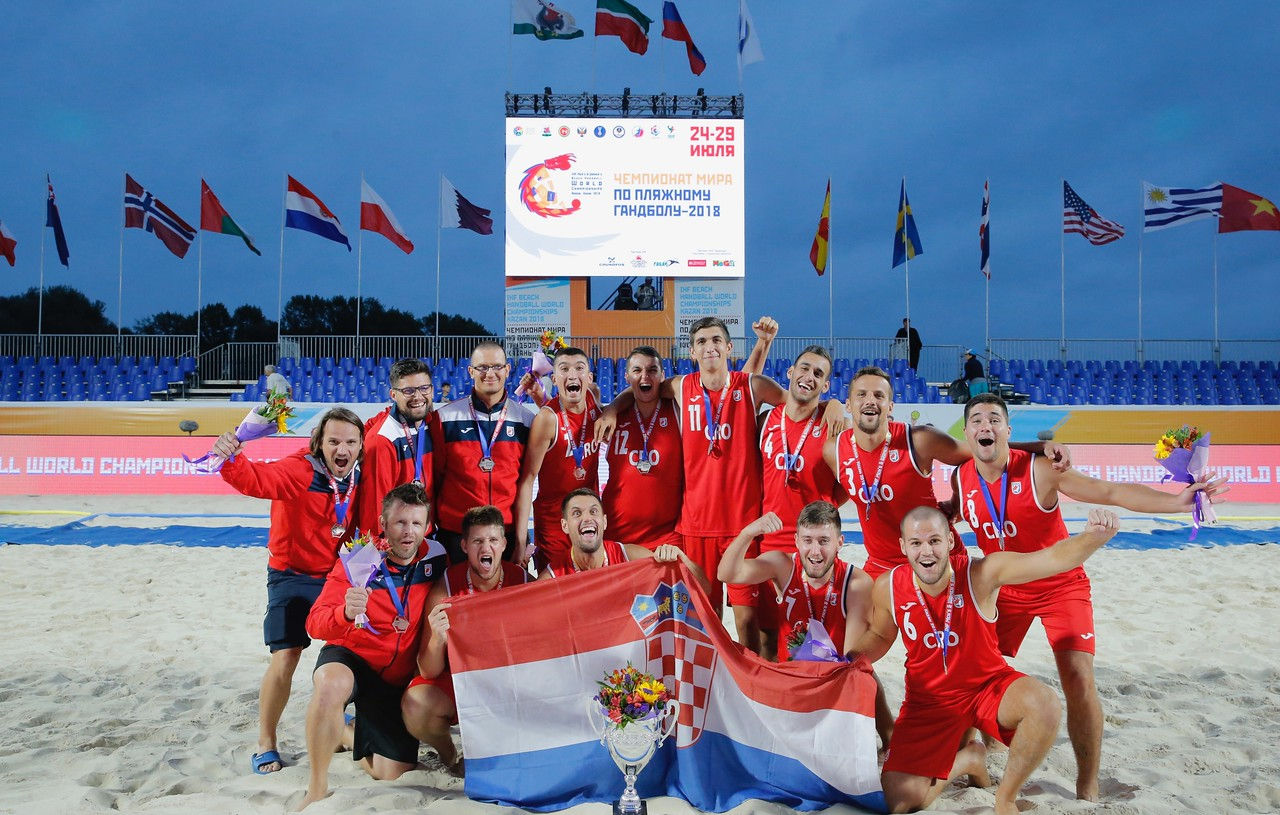 He travelled Europe and the world with the Croatian beach handball team. He was the most impressed with Brazil, Columbia and Russia, where he left off after the end of last year's world championship. He had to study even at tournaments. "I didn't pass Fluids 2 in the summer semester. I learned for it from the same notes for two years in a row on the Beach Handball Tournament in Crikvenica. I passed the exam two years later."
He remembers Professor Soldo, who was his mentor at both undergraduate and Master's theses, and Professor Zvonarek who led a handball team at the Faculty. He also recalled that under the mentorship of Professor Igor Balen, with his colleague Ante Ćurko, he travelled to Dubrovnik at the SDEWES conference in 2011.
"Professor then recommended us to two different companies. I was recommended to Mašinoprojekt and a colleague to Daikin. So, I made the first steps from studying to work." Two years after, he started working in Tehnokom, where he still works.
"The Faculty gave me the basic knowledge and taught me to think, and a job enabled me to gain new experience and become a better engineer," he concluded.