Stephen P. Tymoshenko is one of the World's most famous scientists in the field of mechanical science. He is considered to be the father of engineering mechanics.
He was born in 1878 in a small village Shpotovka in Ukraine. Tymoshenko was a professor of mechanics in Kiev and St. Petersburg. In the turbulent political times, he leaves Ukraine and in 1920 comes to Zagreb at the Technical Higher School founded a year earlier (1919), where he teaches the Strength of Materials.
He was the founder and first head of the Department for Testing Materials (later Department forTechnical Mechanics). During his brief teaching activities, he set up the foundations of technical mechanics at the University of Zagreb. He left Zagreb in the summer of 1922, moving to the United States.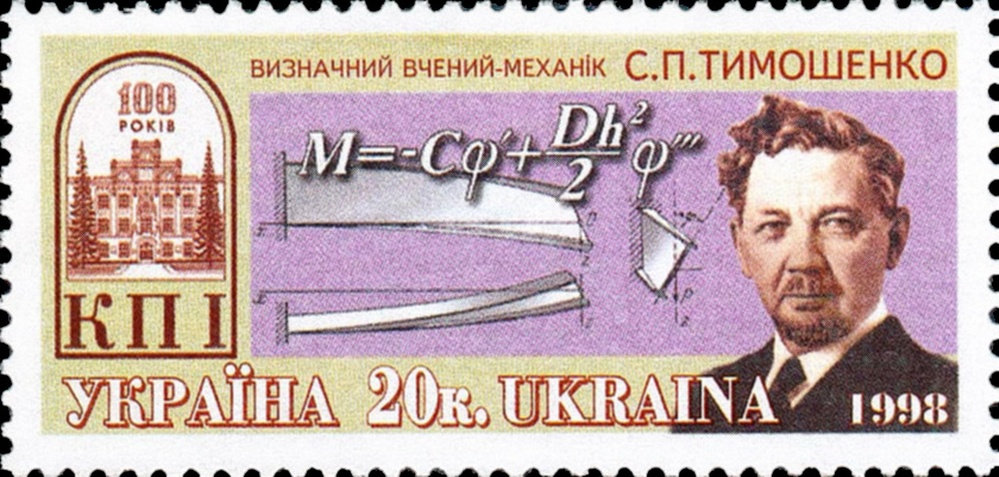 He was a professor at the University of Michigan and Stanford. He died in 1972 in Wuppertal, Germany. His significant scientific contributions are in the field of elastic stability of structures, the theory of transverse beam vibrations, and in setting up the theory of bending for short beams known as "Timoshenko beam theory" in the scientific community. This theory is just a small part of his scientific accomplishments in the field of theory of elasticity.
He has written a large number of scientific books and textbooks that are unavoidable in studying mechanics at technical faculties. He was a member of the eight academies of science around the world. He received eight honorary doctorates at renowned world universities. The University of Zagreb in 1956 awarded Prof. Tymoshenko as doctor honoris causa.