"Although the link between astrophysics and mechanical engineering does not strike you instantly as obvious, the areas of their overlapping methodologies include analytical and numerical mathematics, hydrodynamics and thermodynamics. There are many similarities between these two professions, since mechanical engineering is largely an application of physics in searching for solutions of engineering problems, whereas modern physics, and hence also astrophysics, often involve engineering challenges and searching for optimal solutions."
This is how professor Željko Ivezić, an internationally recognised astrophysicist, with permanent place of residence in the USA for many years now, explains the fact that he graduated Mechanical Engineering from the Faculty of Mechanical Engineering and Naval Architecture and Physics from the Faculty of Sciences only one year apart.
Professor Željko Ivezić has been teaching astrophysics at the University of Washington since 2004, he is the Project Scientist and Deputy Project Director of the LSST Project (Large Synoptic Survey Telescope, www.lsst.org), whose goal is to make a digital image of the night sky using about 100,000,000 gigabytes of data. He has published over 300 scientific articles, cited over 80,000 times, making him one of the most cited alumni of Croatian universities.
His love of technology and science, especially of astronomy, accompanied him since early childhood. "I began pursuing astronomy in elementary school, within the scope of 'Science to the youth' programme and lectures at the Zagreb Astronomical Observatory. After finishing the Science and Mathematics High School, I decided to enrol the Faculty of Mechanical Engineering and Naval Architecture, although I was equally interested in physics. However, mechanical engineering prevailed mostly due to the fact that if offered better opportunities for later employment than astrophysics. But I ended up studying at both faculties."
He studied Mechanical Engineering, specializing in process and power engineering, Department of Nuclear Power Engineering, having won a scholarship of Krško Nuclear Power plant as an outstanding. After obtaining the degree in Mechanical Engineering in 1990, for one year he worked in the position of Assistant at the chair managed by professor Galović. "Besides Gale (professor's nickname), I have nice memories of some other Senior Assistants and colleagues Halasz and Ruševljanin, who were wonderful mentors to me. Besides courses in thermodynamics held by professor Galović, I particularly liked laboratory work with infrared camera and professor Švaić, but also mathematics and mechanics courses, that were very demanding but also top-quality."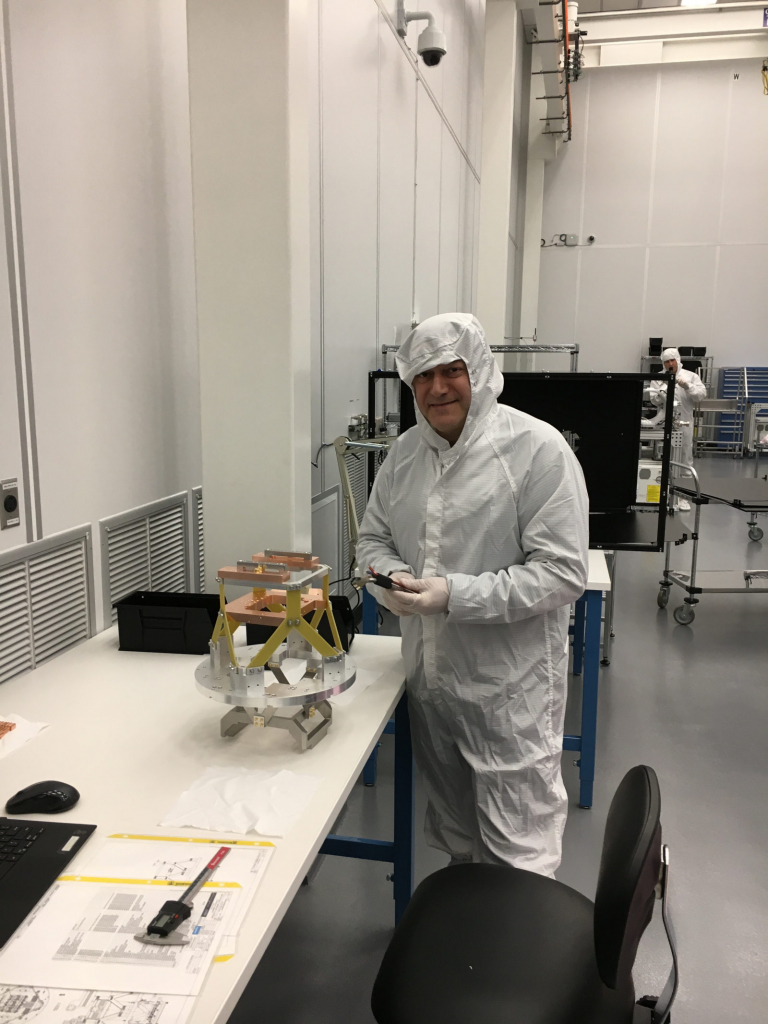 After running into his assistant at the Faculty of Science, quite by chance - waiting for the tram, who explained him the procedure of application and testing for enrolment into American universities, he applied for doctoral studies in the USA. "I wanted to find a possibility of further post-graduate specialization in both professions. In the end I got a scholarship and decided to set off for an adventure in the USA, for which I thought would last for a couple of years only." He points out that his doctoral studies at the University of Kentucky enabled him to combine courses that in the Croatian system would have been a combination of courses at the Faculty of Mechanical Engineering and Naval Architecture, the Faculty of Science and the Faculty of Electrical Engineering and Computing. "I had no problems when I enrolled the doctoral studies, because the Faculty of Mechanical Engineering and Naval Architecture and the Faculty of Science provided me with sound foundations. In the beginning, the thing that surprised me the most was regular weekly homework we had to do, although we were in post-graduate courses. I was most amazed with the well-equipped laboratories and the freedom we were given in handling measuring instruments and other research tools." He points out that he never felt like a stranger in the USA. "About one half of post-graduate students in Physics were expats, mostly from India and China, a couple of Russians and here and sporadically of some 'other' nationality, including myself. The knowledge of hydrodynamics, thermodynamics, numerical mathematics and programming from the Faculty of Mechanical Engineering and Naval Architecture helped me enormously during my doctoral studies in Astrophysics, especially in the modelling of protocols of heat flow and radiation momentum around the stars." However, professor Ivezić's career really took off in 1997 upon his arrival at the University of Princeton. He points out that his doctoral studies experience at the University of Kentucky was great, but coming to one of the so-called Ivy League universities, such as Princeton, Harvard and Yale, was a really unique experience, since these institutions are really a 'league in itself'. Being rich, privately-owned universities, they are capable of attracting the best professors, and the scientific projects they finance are always cutting-edge projects in the relevant field. "Working on a project like that, the 'Sloan Digital Sky Survey' at Princeton was the turning point in my career. I worked on the best project of the kind in the world at that time. At the same time, I was reassured of possessing enough knowledge, will and perseverance to be part of a time like that. I worked with the professors whose books I used to read as a young astronomer in Zagreb, that was a priceless experience."
He points out that his experience in mechanical engineering was also extremely useful when he started working on the LSST Project, especially in facilitating the communication between the mechanical engineers and other engineers. "This is where my 'duality' of professions, being a mechanical engineer and a physicist, or rather an astrophysicist, really helped a lot in my professional path."
He also says he maintains regular communication with his colleagues in Croatia, and particularly emphasized the collaboration with the astrophysicists of Hvar Observatory and with the colleagues from the Faculty of Science, and over the past couple of years also with the scientists from the Ruđer Bošković Institute, who are very interested in the LSST Project.
Although he works a lot, he mainly spends his evenings after work and weekends listening to the music, cooking, running, playing soccer with friends, reading Croatian newspapers or watching movies. Before his daughter left for college, he often used to play parlour games with her and his wife, or they spent the weekends hiking.
Encouraging young people to enrol in the course of studies that will enable them to pursue what they really love in their professional life, professor Ivezić's message to them is the following: "Study and work hard, use your own head for critical thinking. Do not fear hard work and be sure that for each hour you spend studying there are multiple rewards. The situation around you is not an ideal one, but you are still in a position to make your own decisions about your career and fate. Always remember that success is not merely about 'book knowledge', but also about knowing how to successfully collaborate with your colleagues. Honour your parents, be a faithful and true friend."