" the most important years at the faculty are the first and second"
On his way home from an international football tournament held in Rijeka in June 1985, he took the entrance exam at FSB and was ranked 13th on the list. Between professional football and faculty, he chose mechanical engineering.
After passing the entrance exam, he completed military service and enrolled at the Faculty.
- My godfather Ilkan Mihaljević told me, "The most important years at the faculty are the first and second. If someone greets you, don't greet back. A bad friendship is the worst thing that can happen. If it leads you down the wrong path, you'll never finish the faculty." I took his advice and successfully finished my first year."
At the first lecture on Mechanics, Professor Jecić told us, "The lecture hall is full now, but in the second year there won't be more than half of you. In the last year of study, only the first and maybe the second row will still be here", he remembers. His words were soon confirmed.
He still remembers Fresher's Balls and student canteen where they spent much time during lunch and breaks between lectures.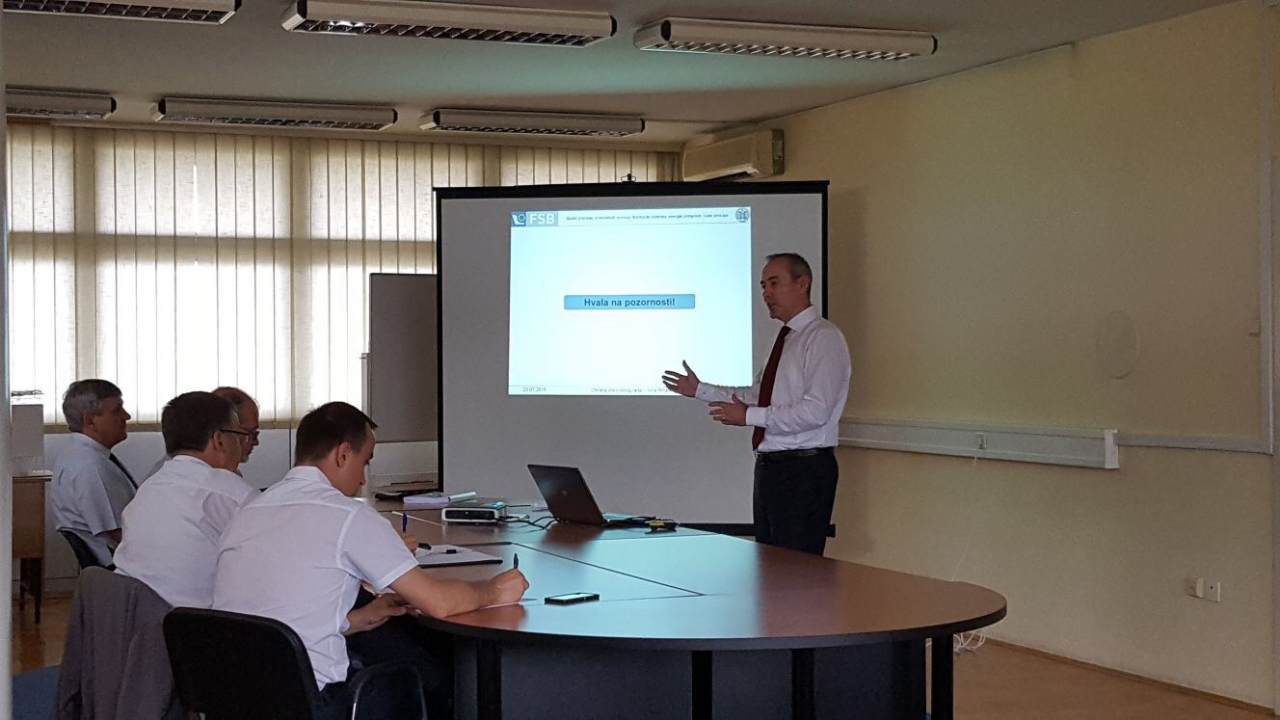 The Faculty had very good mini-football-team, and in 1989 they represented Croatia at the university championship of former Yugoslavia in Niš, where they won 3rd place.
There's a funny story from that time. After winning at the traditional match between naval and mechanical engineers at the Beer Cup in 1990, the whole team went to dinner. Professor Muftić, who was appointed the first Minister of Science in the Government of the Republic of Croatia, entered the room.
"We all stood and applauded. At that time, the goalkeeper from mechanical engineering team went out from the toilet and thought we were applauding to him. So, he victoriously raised his hands to the air", he adds.
Upon the completion of his study, he started working in HEP Group TE-TO in Osijek where he finished his internship. Afterwards, he worked as an exploitation engineer, then as the Head of Department and as the Technical Director of Osijek Operative Area in HEP - Toplinarstvo. He lives with his wife and son in the town on the river Drava.
He's been in the district heating sector for 28 years, all his working life. As a mechanical engineer, he held various positions in the plant.
His graduate, MSc and PhD theses relate to district heating and remote heating systems.
"I'm proud at my Faculty and thankful to God for choosing and completing the study of mechanical engineering at FSB", he adds.