"… you will never be successful if you don't keep exposing yourself constantly to new challenges, if you don't strive for excellence, if you don't try to think out of the box"
Maroje Matana always wanted to be a mechanical engineer, even before school. He demonstrated his technical talent for the first time when his father, a passionate olive-grower, bought a rotary cultivator, which Maroje assembled on his own. "The cultivator was larger than myself and presented a true challenge for me. When I managed to assemble it, for the first time in my life I felt the taste of success and how it felt to do something really useful. This is what pushed me towards mechanical engineering - a profession uniting all engineering professions".
His enrolment in the studies of Mechanical Engineering at the Faculty of Mechanical Engineering and Naval Architecture was motivated by his desire to study at the University of Zagreb, an institution with a long tradition, and also to leave home - his native town of Split, and to become independent. "At the age of thirteen I started playing handball as a professional, so that even at that early age I knew how it felt to make your own money. However, going to Zagreb was an important decision because it meant a whole new, independent life for me".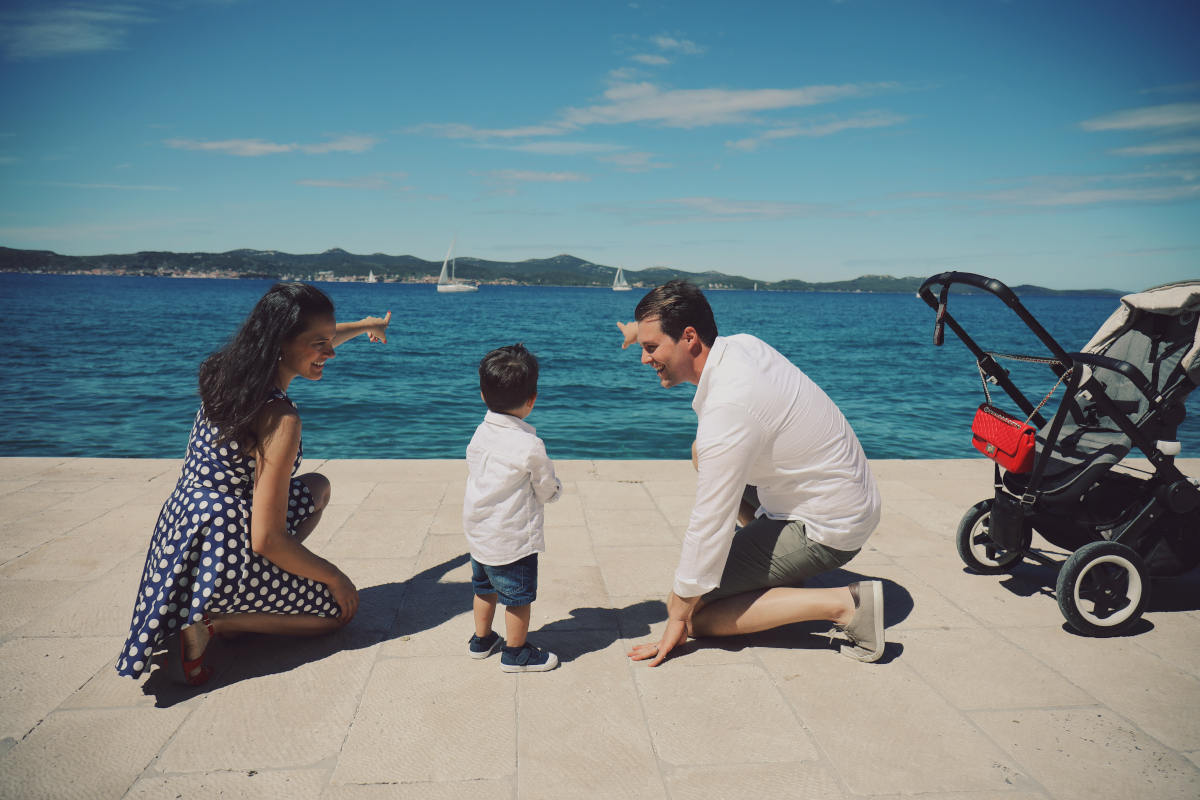 Maroje was among the top ten per cent of students in his generation. He remembers participating in the international conference DESIGN in Dubrovnik and the international course including participants from Delft, Budapest, Ljubljana, London, Zagreb and Lausanne. The lectures were held by means of video conferencing. In the final week of the course in Utrecht and Delft all the students worked together on testing of prototype machines developed for medical rehabilitation of patients. He also participated in the project of creating an autonomous underwater vehicle without human staff, a project realized in collaboration with the students of the Faculty of Electrical Engineering and Computing in Zagreb. His generation also brought back to life the Formula Student project of the Faculty of Mechanical Engineering and Naval Architecture in Zagreb. "I have learned a great deal from my professors at the Chair of Design and Product Development: This is where I started process-based thinking and learned how to synthesize everything I had learned about mechanical engineering. The course of study was pretty difficult but also very challenging".
Since 2014, Maroje Matana has been employed by Daimler AG on the position of Design Engineer and Project Leader for new technologies of turbochargers. He leads a team of engineers and he is particularly proud of his work on the design of a new six-cylinder engine for Mercedes-Benz and dozens of patents he has developed for his company.
"I think it is crucial to have multiple interests and to be passionate about researching new things. An engineer always observes the world around him, his environment, trying to analyse problems. Besides the analysis of all available parameters, it is also important to take into consideration everything that may have an impact on them. Focus is crucial, as well as logical consideration, trying to find a solution and to create something tangible."
He points out that interdisciplinarity, professional and responsible attitude towards work are of vital importance. "A man has to be a professional and responsible in everything he does - otherwise there is no chance of ever being successful."
He himself being a Mechanical Engineer by habitus is also aware of the fact that many mechanical engineers are proverbially reluctant to leave their comfort zone. As a matter of fact, he maintains, this is what actually makes a difference. "I think you cannot expect to be successful if you don't keep exposing yourself constantly to new challenges, if you don't strive for excellence, if you don't try to think out of the box. On top of that, profession nowadays is not merely about technology and processes, but also everything else associated with these basics. People have to connect with a product. The ultimate goal is to create machines that people will perceive as useful."
He likes to spend his spare time in the garage. He works on his special bicycle and his son often makes him company. "My son is only two years old and he can already dismantle a toy larger than himself. I hope that sometime soon we'll work together on some serious stuff in our garage, just as I did once with my father and grandfather."